Welcome
2018-19 SCHOOL REGISTRATION AT HILWIE HAMDON
Kindergarten Registration Now Open:
If your child is new to Edmonton Public Schools, you'll need to complete a Student Registration form.
Children who are four years of age on or before March 1 may register in Kindergarten‌ for the 2018-19 school year. We are now accepting new student registrations for the 2018-19 school year on February 1, 2018. Applying after April 16, 2018 may limit your options to schools with available space. Learn more about registration dates and deadlines. Our Kindergarten open house is May 9th, 2018 from 6:30 PM to 7:30 PM.
Click link for more information: Kindergarten Registration
Pre-enrol in SchoolZone (Grades 1 to 9):
Between March 12 and April 16, 2018, parents of students currently attending EPSB District schools can select their child's preferred school for 2018-19 by signing in to their parent SchoolZone account. You can even use the mobile version of SchoolZone to complete the process directly from your smartphone!
Questions? Talk to the principal at your child's current school.
Have you moved? Update your child's current address with the school office before pre-enrolling in SchoolZone.
Click link for more information: Current Student Enrolment Information
New Student Registration:
Contact the school to learn how to register as a new Edmonton Public Schools student before April 16, 2018.
Click link for more information: New Student Registration
April 25, 2018: Please note that we are closed for Kindergarten, Grades one, two and four for families outside of the Hudson and Cumberland neighborhoods. We are still accepting registrations for these grades if you have moved into our attendance area after April 16, 2018.
If you have any questions, please do not hesitate to contact the school office at 587-489-4712.
HILWIE HAMDON‌
The new school in Hudson is named after Hilwie Hamdon, one of Edmonton's first Lebanese Muslim immigrants who helped build the first mosque in Canada. Read her biography or watch this Hilwie Hamdon video to learn about her outstanding contributions and achievements.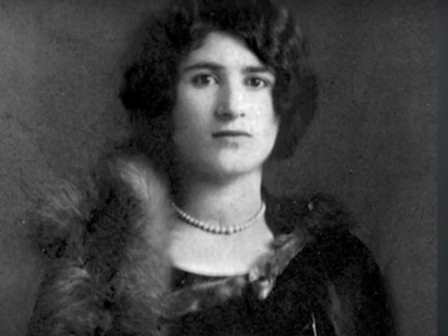 ‌